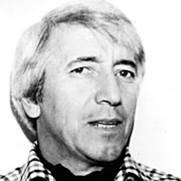 Unsolved Mystery: Novelist Georgi Markov Poisoned With Deadly Ricin
News reports of envelopes tainted with the deadly biological agent, Ricin, got me thinking about the 1978 assassination of a Bulgarian dissident, Georgi Markov, who was an acclaimed novelist and playwright.
Why was Markov murdered? Markov was outspoken of the Bulgarian government and communism and wrote about it in novels, short stories and playwrights. His writings angered the Bulgarian government, causing Markov to defect to Italy in 1969. He migrated to England and received political asylum in 1971.
Following his Bulgarian defection, Markov was accused of being a traitor and tried and convicted in absentia, sentenced to six years, six months in prison.
From 1975 until his death in 1978, he provided critical reports of the Bulgarian government and communist life to the CIA supported Radio Free Europe. Many of his broadcasts were critical of political party leader, Todar Zhivkov.
This prompted Zhivkov and the Bulgarian government to enlist the help of the Soviet KGB to silence him. With the assistance of the KGB, agents of the Bulgarian secret police reportedly made two failed attempts to assassinate Markov, who was receiving death threats.
At a bus stop on the south side of the Waterloo Bridge in London on September 7, 1978, Markov felt a sharp pain similar to a bug bite on the back of his right thigh. When he turned around, he noticed a man who bent down to pick up an umbrella.

Markov returned to his office at the British Broadcasting Corporation and noticed a red pimple at the site of the sting. He told his co-workers of the incident at the bus stop. The pain did not subside. That evening he developed a fever and was admitted to the hospital. Markov told doctors that he might have been poisoned. His condition worsened and on September 11, 1978, at the age of forty-nine, he died. Markov was survived by his wife, Annabel Dilke and daughter, Alexandra-Raina.
When pathologists performed an autopsy, they discovered a metal pellet the size of a pin-head embedded in Markov's thigh that contained the deadly biological agent, ricin.
The British newspaper The Times reported the prime suspect was Francesco Gullino, but Scotland Yard has not charged him as of 2016. Today, the Georgi Markov case, which is still open, remains an unsolved mystery of the cold war.
Who do you think murdered Georgi Markov?